Join Digital
Software-defined network to provide high-performance, secure networking services for Join Digital, a leading provider of digital workspace solutions.
Country

United States

Industry

Smart Buildings

Duration

3 years
Complex Data Infrastructures
Data Visualization
---
Overview
Join Digital is a leading provider of Network-as-a-Service and IT-as-a-Service offerings for smart buildings and smart offices.
Regardless of sector or size, organizations want to operate out of locations with high-performance, ultra-secure network services. That's where Join Digital steps in, by providing secure, high-performance, fully managed digital workspace solutions as a service. Join Digital operates in more than 20 cities around the world and manages smart office space totaling more than 19 million square feet combined. Cledar helped Join Digital provide a best-in-class software-defined network to satisfy the needs of end users and their employers.
Overview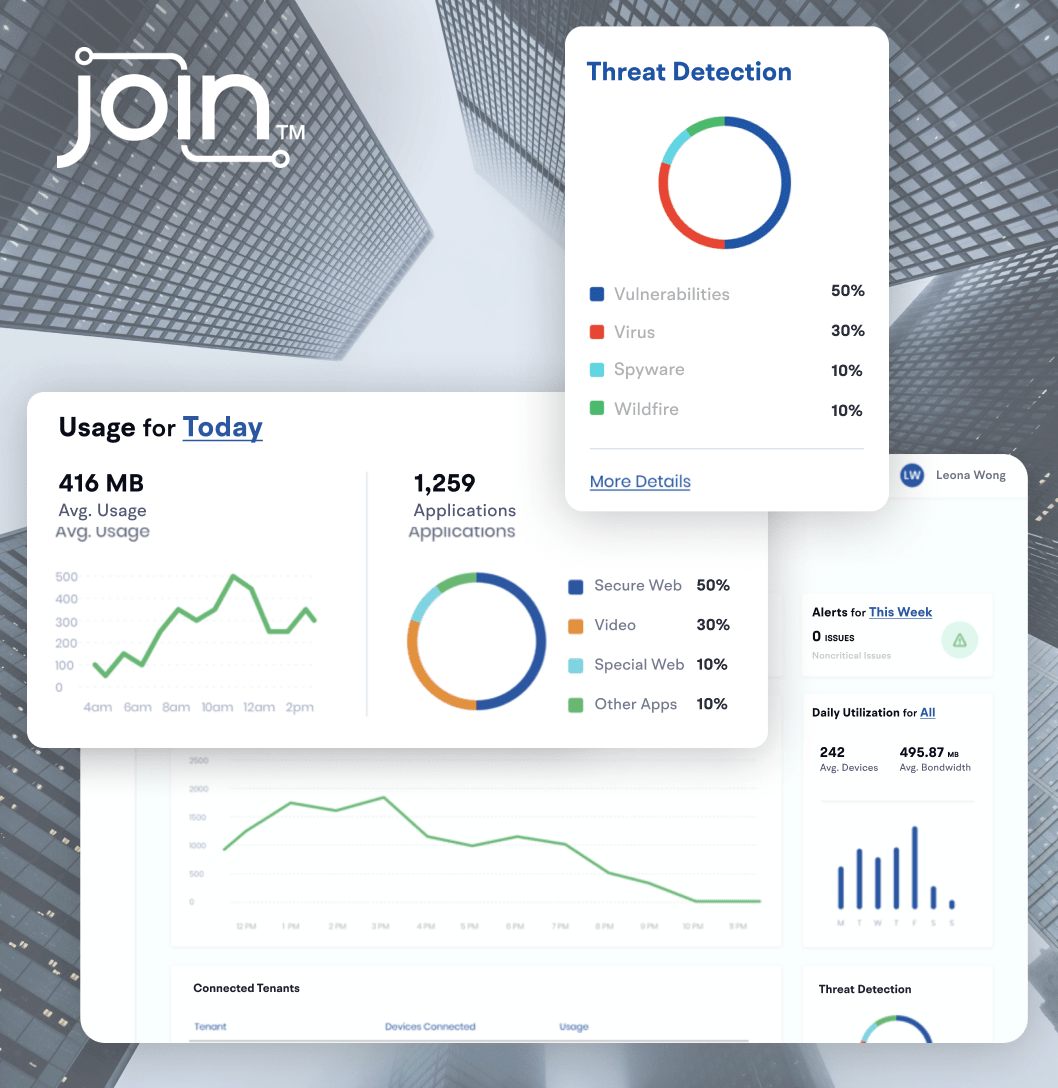 4TB network
throughput per fiberoptic cable
72 physical networks
with optical routing possible per fiberoptic cable
15 seconds
for network setup
Challenge
Users expect workplaces to have fast and reliable connection to networks and easy access to networked devices (e.g. printers) in order to perform well in their roles. On top of this, businesses need to consider data privacy, compliance, and security of intellectual property.
Every organization – and even teams within organizations – has its own needs, which makes it especially challenging for operators of multi-tenant environments, like co-working spaces, to provide consistently high-quality connectivity and networking services to multiple different groups within the same smart office or smart building. Many Integrated Workplace Management Systems and Building Management Systems struggle to address this challenge, so Cledar was requested by Join Digital to help develop a solution.
Challenge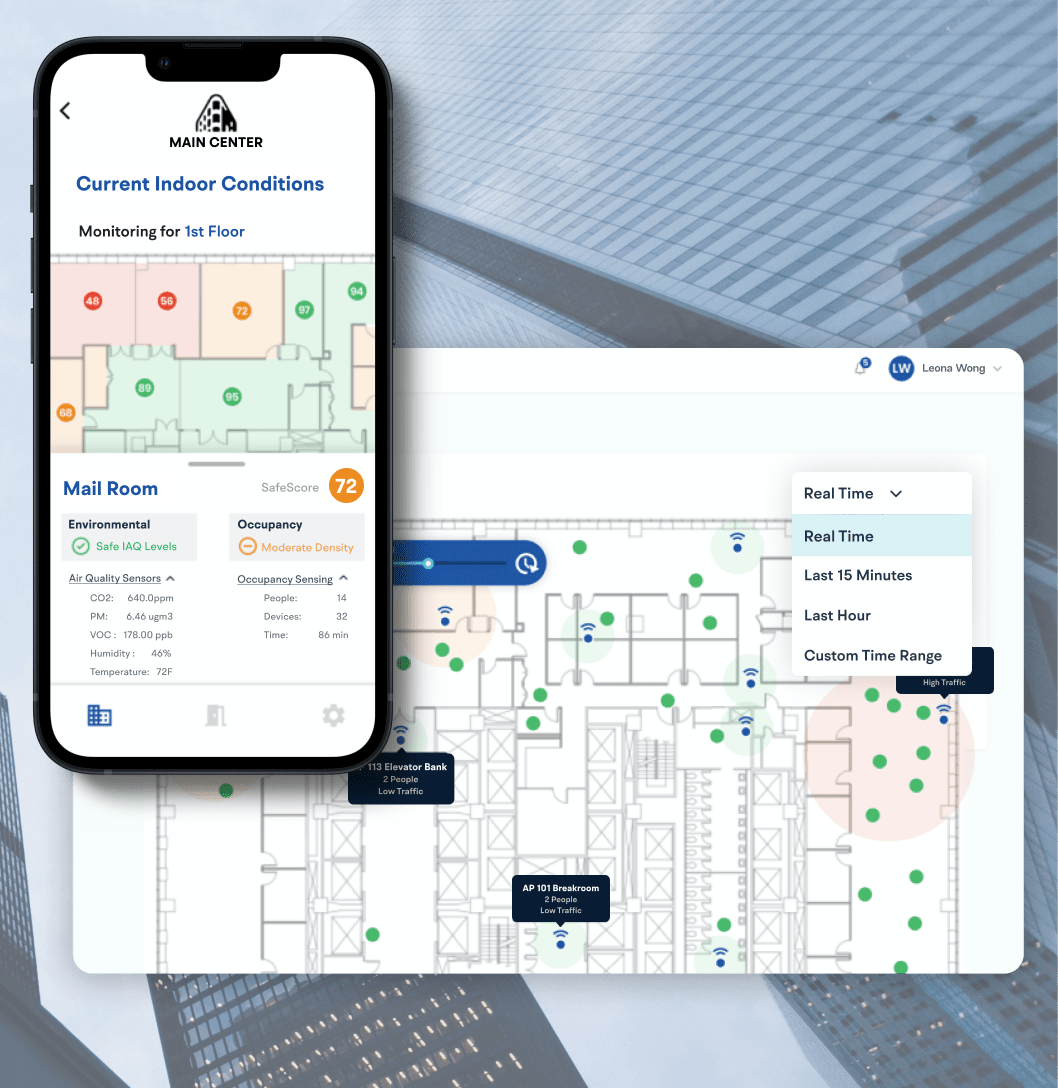 Solution
We began by conducting an in-depth analysis of several factors, including building architecture, maximum room occupancy, and the number and nature of devices connected to the network. Based on this analysis, we were able to design a new network for the entire building that would optimize network traffic and ensure the best possible user experience for all organizations, while maintaining high levels of security for each client.
We used OpenFlow and DWDM to improve network bandwidth. We set up private, configurable SSIDs from the self-managing portal for users to enable fast and easy access to secure networks for all tenants. Additionally, we developed 3D network topology mapping of the entire network, including all connected devices. This enabled data modeling and data simulation to ensure all tenant needs would be met. We also implemented tools for performance management, network provisioning, and independent, remote network monitoring with fault identification and alerts to maintain agreed Quality of Service levels.
Solution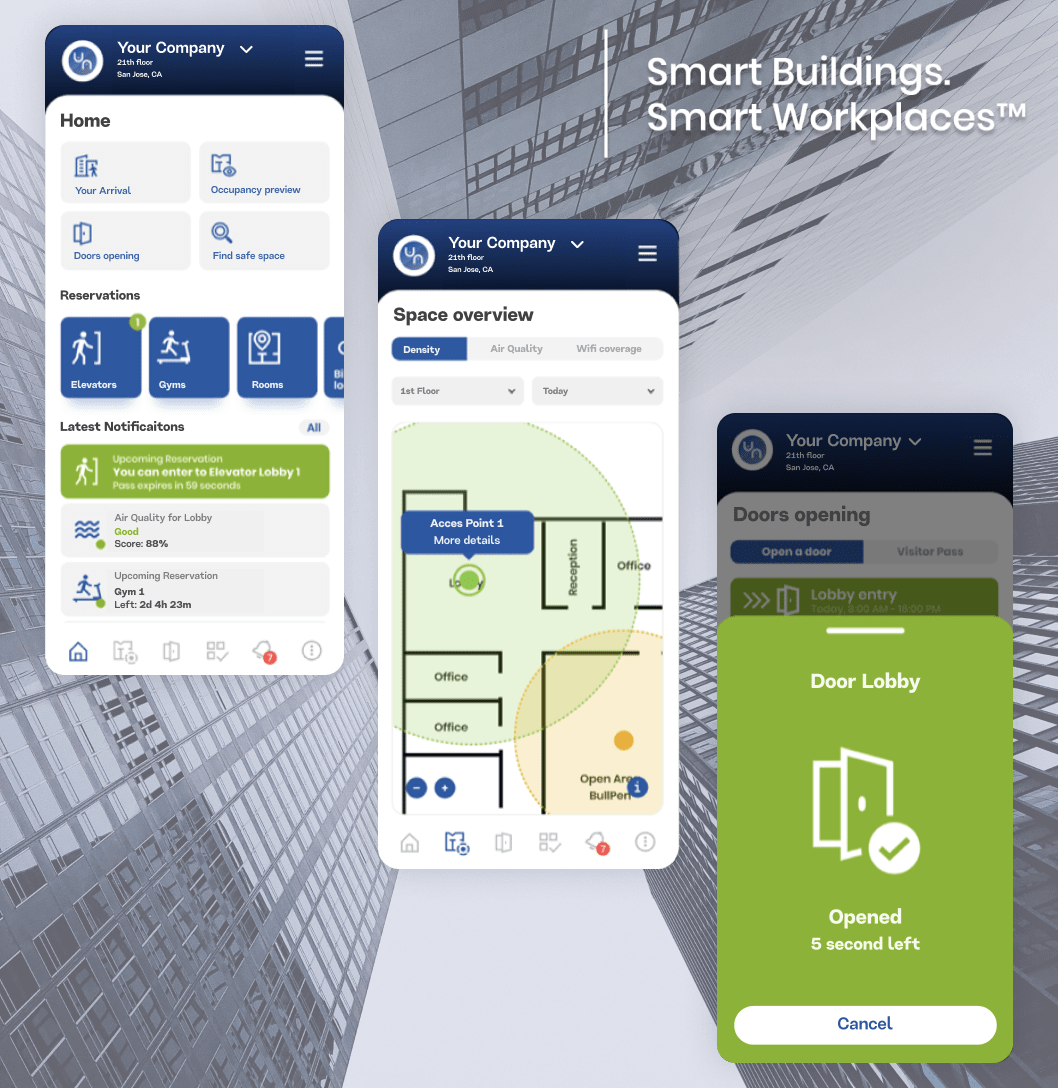 Outcome
The outcome of Cledar's work for Join Digital was a secure, high-bandwidth software-defined network (accompanied by a 3D map of the network and data visualization) that provides easier access to users and integrates all systems and devices available in the smart office into one comprehensive platform for use by the building manager. This platform enables easy monitoring and management of the entire network while alerting the building manager to significant events within the network, thereby reducing manual network management and maintenance. The system, characterized by the easy and secure access it provides to the network and connected devices, significantly improved connectivity and tenant satisfaction, which has had a positive impact on Join Digital's daily office space rentals.
Instantaneous SDN configuration within seconds
Entire Software Defined Network topologies can be configured and set up within seconds, using an intuitive web-based configurator. The new configuration can be instantaneously deployed onto the network and be live at the press of a button.
Real-time infrastructure monitoring
The entire SDN topology can be monitored in real-time, enabling operators to quickly detect issues and bottlenecks and take remedial action. They can also access live data about connections, bandwidth, throughput, error rates and many other critical network parameters.
Drag-and-drop SDN configuration
Network topology can be configured visually using an intuitive drag-and-drop user interface and making use of pre-configured common components and settings.
Tamper-proof connections
Fiberoptic links are used to secure tamper-proof network communications and any suspicious or rogue activity can be detected and prevented by the nature of the underline data link being optical.